Follows the Thanjavur tradition
Dr.V.Raghavan's reach and research on the varied dance forms and traditions which got enlarged over decades of his brilliant academic contributions, were driven by two major influences: the first being the great aesthetic appeal of grand performances of the dance par-excellence of South India-Bhartanatyam as seen by him right from his young age both in his native village and around but also those at prominent cultural venues of the then Madras Presidency; the second being his close association with renowned practitioners, scholars, and other cultural personalities in the fields of Music and Dance. These influences accelerated his deep interest to involve himself further into the realms of the text and practice of the different dance-forms. As in the other fields of his study, Raghavan wrote extensively in this field too; his articles, reviews, and expositions covered various aspects of dance. In his younger days he wrote reviews on forms of dance, Harikatha and Carnatic Music under the pseudonym "Bhavuka" or "Bhava Raga Tala" for well-known journals of those times like Triveni and Sound & Shadow.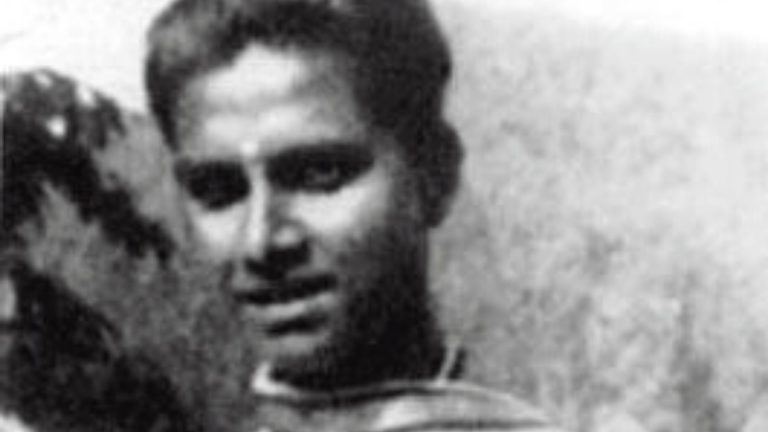 He was the son of Nelliappa Nattuvanaar hailing from the Tanjore lineage. He was the mentor of T.Balasaraswati and known for his rigorous quality in training the students. He was a firm disciplinarian who inculcated in T.Balasaraswati the firm values of Bharatnatyam tradition as handed over to him through the illustrious masters hailing from the Tanjore quartet family. Kandappa conducted the debut of Balasaraswati when she was 8 years old at the Ammanakshi Temple courtyard in Kanchipuram attended by the doyens of Music and Dance of those times. Particular mention must be made of the presence of the illustrious musician Kanchipuram Naina Pillai among others.Kandappa conducted several performances of Balasaraswati until early 40's when he left for Almora to work with the renowned Udaya Sankar School. Coming back Kandappa fell sick and passed away in 1941
Thanjavur Balasaraswati, a great follower of the Thanjavur tradition, as handed over to her by her Guru Kandappa Pillai, also of the Thanjavur line, Bala adhered to her Sampradaya in the strict manner until her last performance. Following a full Margam repertoire even at her ripe age, a perfect Araimandi, well-executed "kitatarikitatom", chiselled Hasta and Pada viniyogas, marked the heights of purity and standard in her recitals. Her "excellence in Nritta" (pure dance) was a special feature that deserves mention, for many know her only as the "Queen of Abhinaya"; she thrilled the audience with her limitless offerings of exquisite Abhinaya which were unique in their own way, with an innate beauty, as serene representations of "Visualized form of Music" through the medium of Bharatanatyam.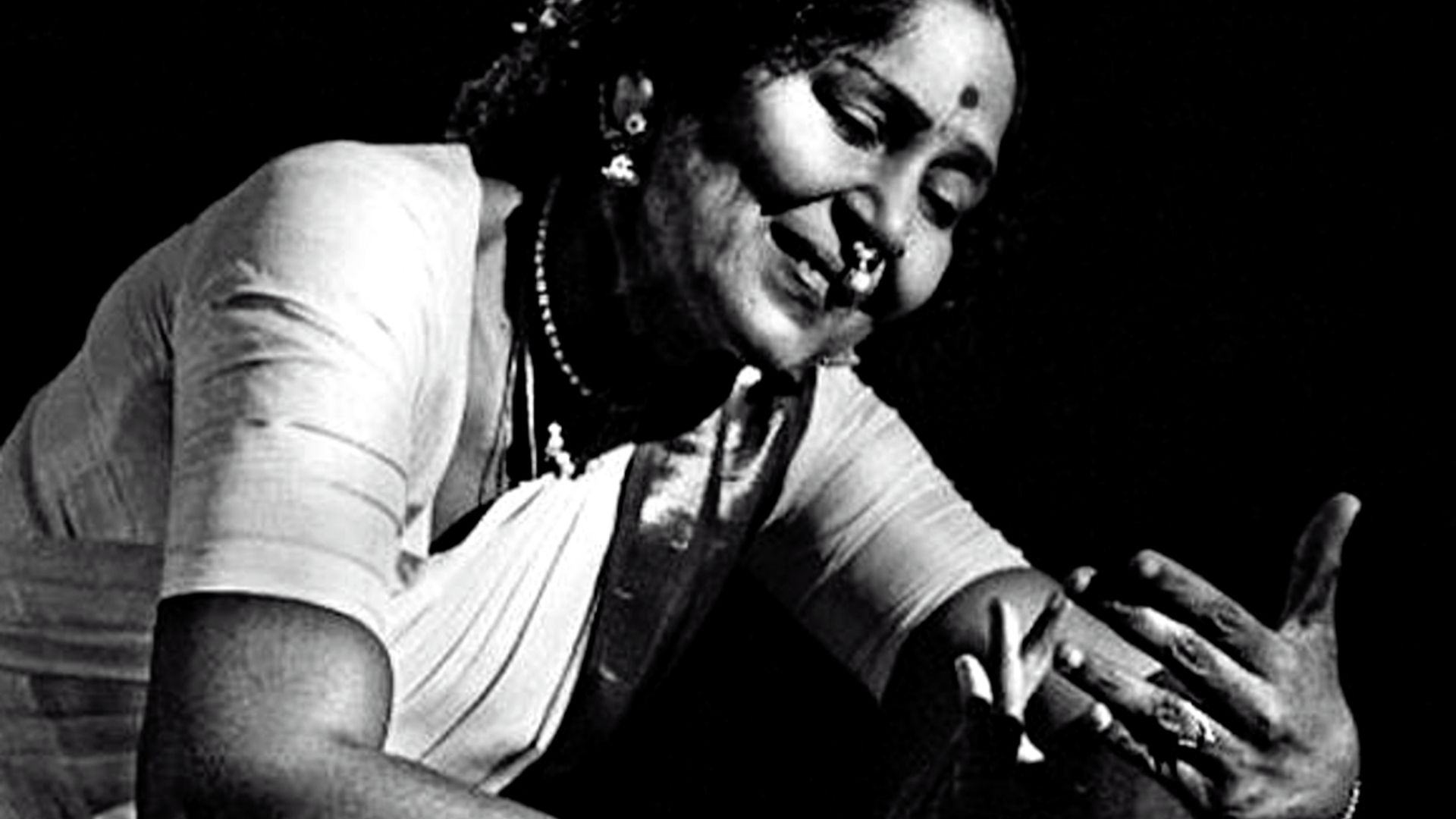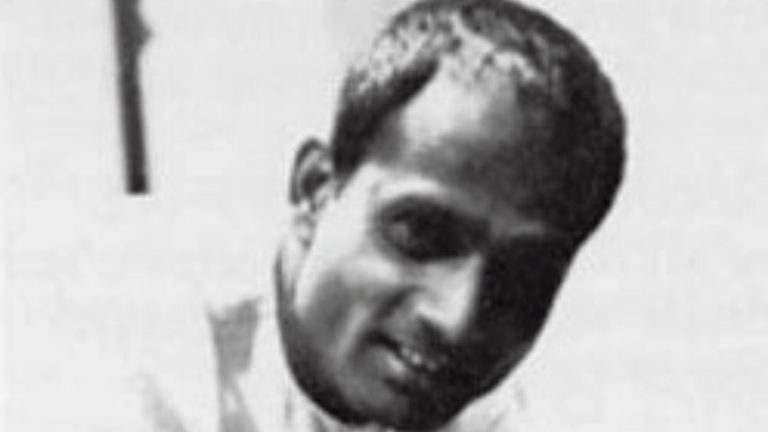 K.Ganesan was the Illustrious son of the Illustrious Kandappa. From his young days he came under the wings of T.Balasaraswati and was part of the family. Ganesan is a self-taught genius who from his childhood observing his father. The art of conducting Nattuvangam was in born in his blood stream which developed in his growing years.He was equally adept in the art of Mridangam playing and mastery over rhythmical aspects, composing technical choreography for Vocal Music and composing Music for dance and such other nuances of Bharatanatyam came to him naturally;Ganesan was a genius who remained a close associate of Balasaraswati almost throughout her career.T.Jayamal mother of T.Balasaraswati brought in Ganesan as the side man/conductor for Balasaraswati in the year 1958.From then on and until 1973 Ganesan accompanied and toured all over the world when Bala saraswati gave performances at major Venues ,Festivals, Organisation in U.K,U.S.A and Canada.Ganesan was a strict disciplinarian like his father and trained a number of students at the Music Academy School of Balasaraswati until 1982.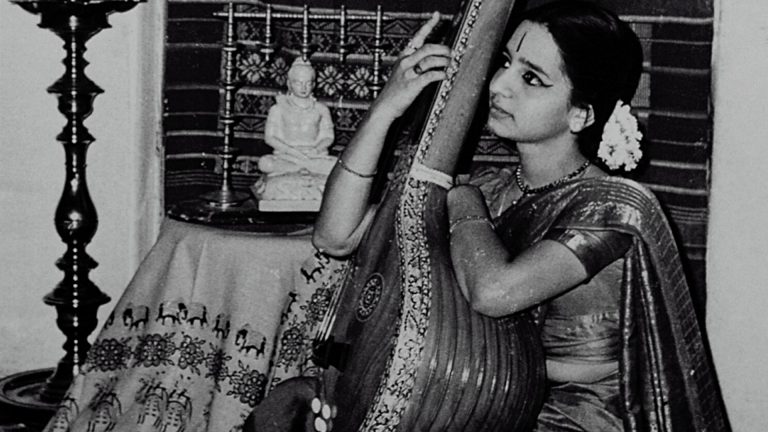 Priyamvada Sankar is the foremost disciple of Balasaraswati-K.Ganesan from the year 1951, privately at first and then at the T.Balasaraswati Classical Bharatanatyam School in 1953 at the Music Academy Campus. Priyamvada has performed at various venues all over the Country, at different Festivals, Universities in the U.S.A and in Canada. She is a multifaceted artist with deep training in Vocal Music, Dance and Sanskrit Theatre. A Gold Medallist in Sanskrit in her Bachelor of Arts, Priyamvada has an enviable record of individual prizes, awards and merits for her talent in the above fields. A resident of Canada from 1968, she teaches in her own dance Institution, where hundreds of students,Indians, Canadians and Americans have graduated from her school in the past four and half decades. She was the first to establish a School for Bharatanatyam in Montreal, Canada in 1968.The Canadian Government has decorated her with multi cultural award for her rich contribution to the fields of Indian Dance, Culture and Heritage.
Nandini Ramani is a multifaceted artist ,an exponent in Bharatanatyam. Over the past 45years she has been engaged in promoting and propagating T.Balasarswati style of Bharatanatyam as a Performer Teacher, Choreographer, Dance writer and Resource person. She has trained considerable number of students at the centre ,many of whom are Performers in other Countries, and some are Members Of Dance faculty in renowned University. Nandini is a sitting Member Of Committees of the Ministry Of Culture connected with Dance Music and Production. She is the expert Member Of Central Dance Auditorium Board, New Delhi. Her writing on Dance and on allied aspects is widely respected and her reviews of performance's are admired for their constructive approach.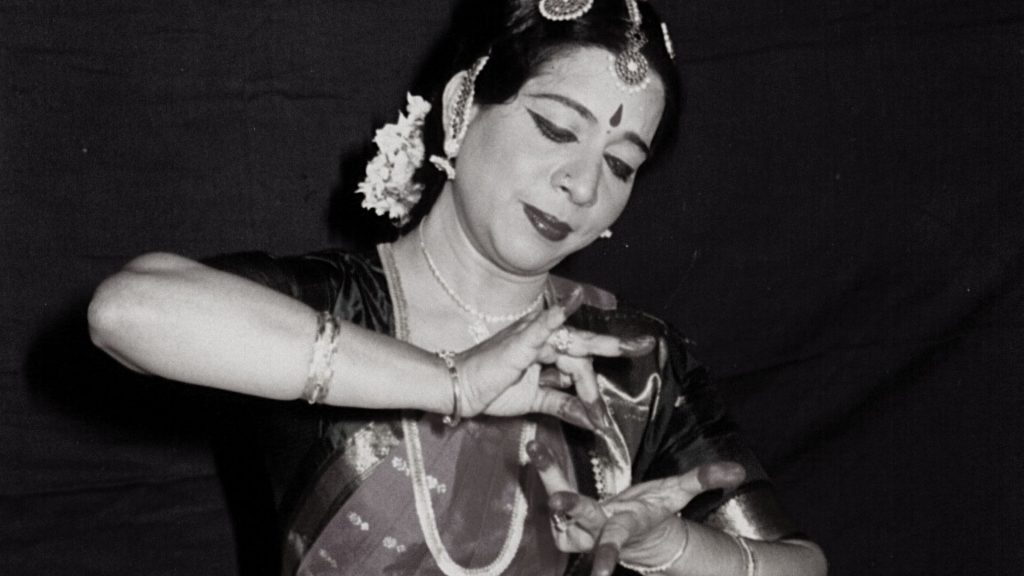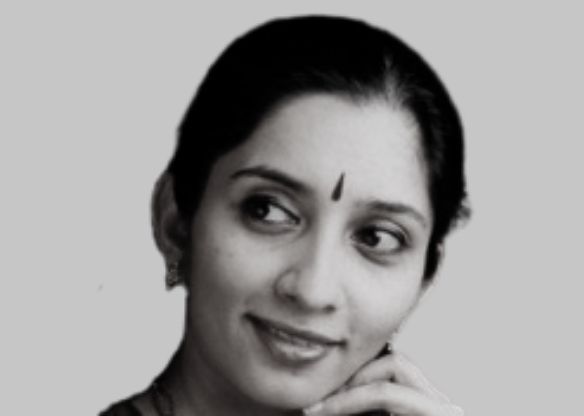 SMT. SUSHAMA RANGANATHAN:
Sushama Ranganathan is a senior disciple of K.Ganesan and Nandini Ramani who has had expert training from Priyamvada Sankar from time to time. After her debut conducted by K.Ganesan, Sushama Ranganathan has performed in most Cultural Organizations in the City and renowned Organizations in other States.Sushama is a multifaceted artist working for the fields of Music ,Dance and Theatre. She is graded artist Doordarshan Chennai; trained students in her own branch of Dr.V.Raghavan Centre in the city. Sushama Ranganathan is also trained in Vocal Music.
K.Ramiah hails from a musical lineage ,comprising of renowned "Nagaswara Vidwans' and 'Flute Maestros'. He joined with the school of T.Balasaraswati as a student for Nattuvangam with a scholarship from the local government in 1958. He studied the art of Nattuvangam under Sri.K.Gansan, enriched his Vocal musical knowledge with T.Jayammal and T.Balasarasawati; Ramiah is well trained in Violin also. He has been a Member Of the Vocal Orchestra for all the students of T.Balasaraswati and from 1973 he became the master conductor for all the performances of Balasaraswati. He also trained a number of students at the school and conducted their debut programs. From 1986 he became the Faculty Member at the department of Music at the Annamalai University, Chidambaram. After the passing of K.Ganesan, his guru, Ramiah has been accompanying all the students of his style. He is one of the key Members of the teaching staff of this Centre.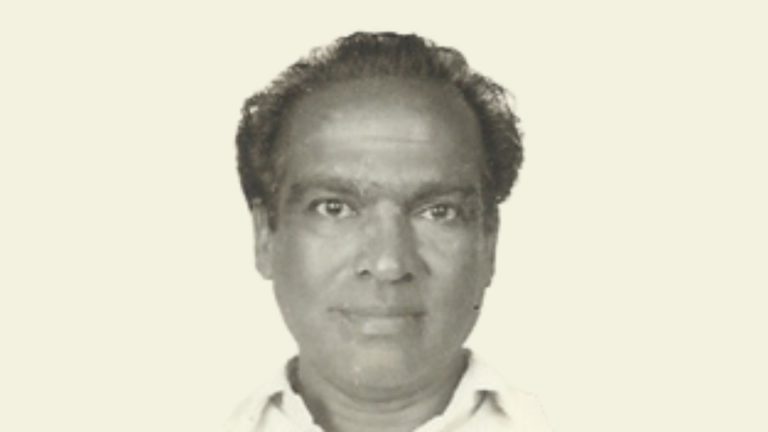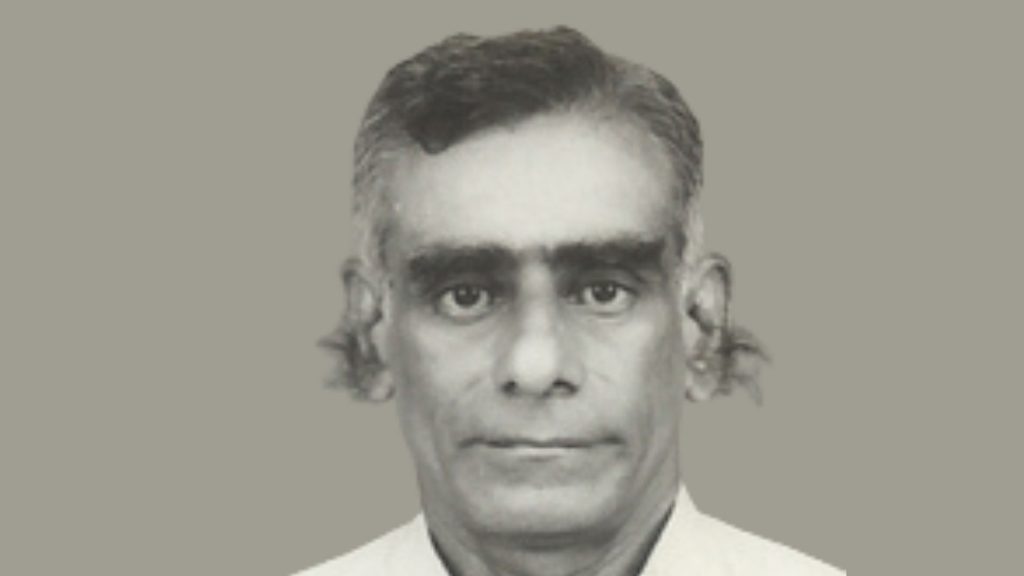 SRI. G.EKAMBARAM: - (Teaching Staff till 2013 May)
 
Kanchipuram G.Ekambaram hails from the illustrious line of percussionists from Kanchipuram, His father Govindaswamy was the percussionist for the debut program of Balasaraswati. His uncle, father's brother Kuppuswamy Mudaliar accompanied Balasaraswati till her last concert.G.Ekambaram apart from training from his own ancestors , was thoroughly trained for Dance accompaniment by K.Ganesan. He joined the orchestral group led by Ganesan in the tear 1958 to accompany prime disciples of Balasaraswati and K.Ganesan.He has travelled all over the country and abroad for performances. G.Ekambaram is also a skillful Vocalist who lives in Kanchipuram. Who passed away on May 23rd on Kanchipuram.
Sri M. Venkatakrishnan Nattuvangam Assistant. He has been associated with the centre for the past 8 years; he is a Bharatanatiyam artist, vocalist and choreographer with two decades of standing in the field.
G.Balaji is nephew of T.Balasaraswati and her cousins T.Brinda and T.Mukta. Balaji had his initial training in Music with Balasaraswati and later continued with his own aunt T.Mukta. For some time while in U.S.A he trained with T.Viswanathan, brother of T.Balasaraswati at the Wesleyan University for Dance and Music. He is a disciple of Karaikudi Mani, the renowned 'Mridangam' artist. Balaji also trained with K.Ganesan for Nattuvangam and learnt Bharatanatyam for a breif period under Nandini Ramani.Balaji is associated with Dr.V.Raghavan Centre for the last one decade and provides Vocal support for all the Performances and Productions of the Centre. Presently he gets trained with K.Ramiah for enriching his repertoire for Dance and Music.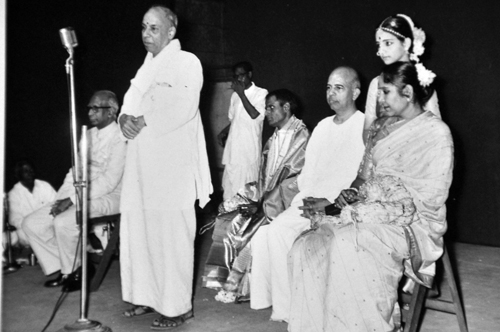 Dr. V. Raghavan's Contribution to Dance
Dr.V.Raghavan's reach and research on the varied dance forms and traditions which got enlarged over decades of his brilliant academic contributions, were driven by two major influences
T. Balasaraswati – 1918-1984
In the Kandappa – Bala technique, all the technical sections from the basic steps to the items of repertoire were always taught by my revered dance-master K. Ganesan, the only son of the illustrious Kandappa, teacher of Bala. Bala was present most of the time during rigorous sessions of Nritta and kept a watchful eye on the student.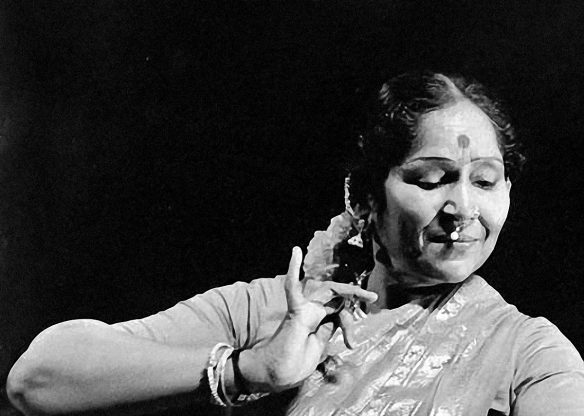 Becoming a Patron, help us to unlock treasures of Dr.Raghavan's collection for connoisseur and researchers.
Donate generously for our Publication, Dramaturgical Studies, Shastrartha and Digitisation.